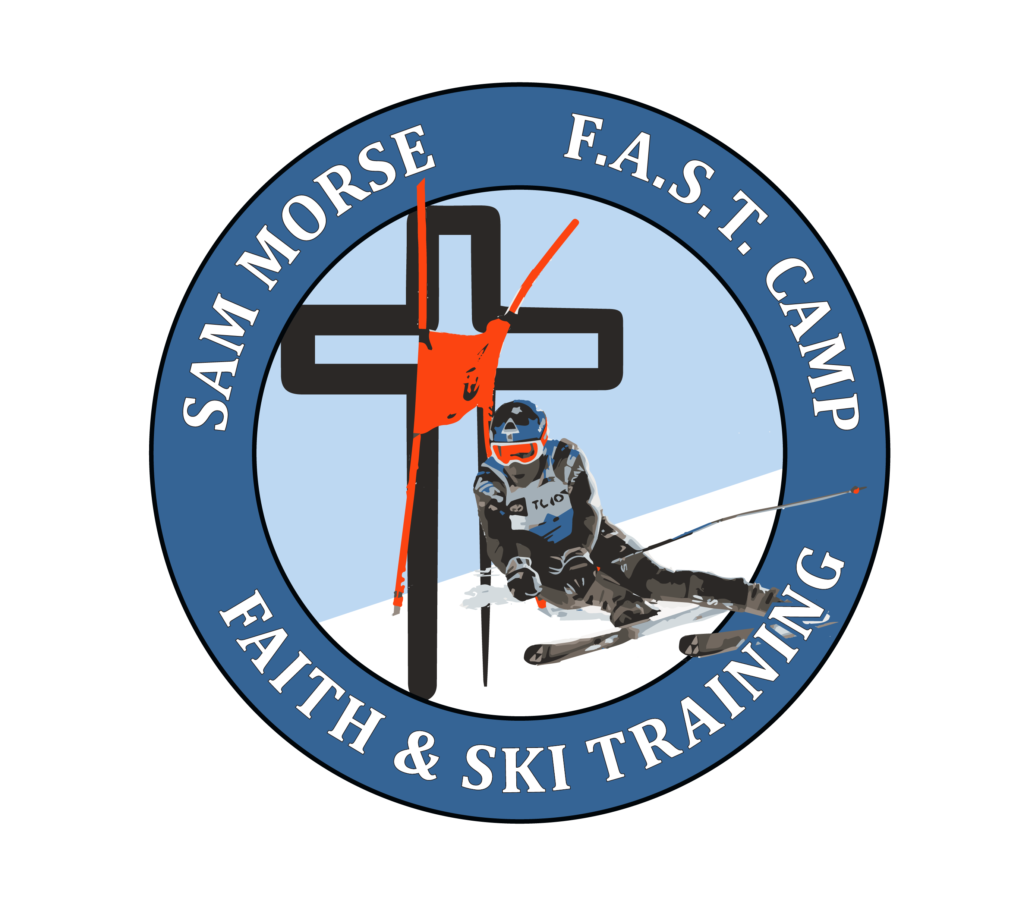 Ready to Sign up?
Our Story
Our Dream: The Sam Morse Faith And Ski Training Camp, otherwise known as FAST Camp, was born out of the need for holistic athlete development.
Our Purpose: To strengthen the skiing skills and faith of young ski racers through coaching and community.
Our Vision: 1 Timothy 4:8 For physical training is of some value, but godliness has value for all things, holding promise for both the present life and the life to come.
Our Motto: Ski Wicked F.A.S.T.
Our Camp
Sam Morse FAST Camp will be a weeklong ski training camp at Mt Hood Oregon in June 2021 aimed at U12-U16 aspiring ski racers. It will consist of all the best traditional aspects of a summer ski camp. We will be drill-focused to start and then progress into full length GS and SL course training. Video analysis and daily dryland will be an important aspect of our camp to foster improvement in our athletes. But we don't stop there! Our mission is to not only make our athletes faster, but also to tune into that inner joy and peace that comes with knowing we are part of something bigger. Our aim is to integrate the whole aspect of our being; mind, body, and spirit. Race training by day and faith training by night!
Schedule and Itinerary
Arrive
Friday June 18, 2021 In The Afternoon
Depart
Friday June 25, 2021, Noontime after skiing AM
Daily
Breakfast
Morning Warmup
Skiing 7am-11am
Lunch
Horizontal Hour Rest time
Dryland
Daily Devotional
Dinner
Lodging
Mount Hood, Camp Arrah Wanna Welches, OR
Our Staff
Sam Morse is our Executive Director for FAST Camp. He is currently a professional ski racer, competing on the FIS Alpine World Cup circuit the last four years. He has been a member of the US Ski Team for six years and is the 2017 World Juniors Downhill Champion. To accompany his racing pedigree, he is a Level III PSIA Ski Instructor as well as a rostered speaking leader for the National Association of Camps Farthest Out a Christian camping organization. Sam is SafeSport certified through the US Ski Team and deeply values providing a safe environment for young ski racers to flourish. Growing up in his parents' ski resort ministry at Sugarloaf mountain (Maine) his faith and skiing have always been closely intertwined. Sam will serve as on hill ski coach, dryland coach, and director of the camp at large.
Marcus Corey is our Retreat Director and visionary. He currently serves as the pastor of Loon Mountain Ministry in New Hampshire and is a leader within Snowboards and Skiers for Christ. He has a long history with Christian camping, having served previously as the Camp director of Moose River Outpost Christian summer camp in Maine. The past several years he has coached the U14 and U12 level athletes in New Hampshire. He is the father of three young aspiring ski racers who share his love for the mountains and passion for Jesus. Marcus will coordinate daily shuttle logistics, meal times, and overall programing flow as well as helping on hill as needed.
Tim Seeling is part of our on-hill coaching staff. He has a long history in the ski world as an effective and successful ski coach. Tim served as the head coach of Summit Ski and Education Foundation for 18 years and has also been an US Ski Team Associate Coach. He attended the USSA National Coaches Academy and is a Level IV USSA Technical Delegate. Tim will accompany Sam in diving into each athlete's skiing, helping them develop personalized drills that will provide improvement in their skiing for years to come.
Earle and Pam Morse will be our curriculum coordinators. They both currently hold the title of ski resort chaplain from Sugarloaf Area Christian Ministry where they have served for over 25 years. Both hold ministry degrees from Andover Newton Theological School, and Pam has recently received her Doctorate in Ministry from Portland Seminary. They will be leading our daily devotional sessions focusing on Identity, Purpose, and Community. They will also be on hand to support other aspects of camp life.
Heidi Corey is our head administrator and team Mom. Often described as "Marcus' better half", Heidi has a servant's heart and is incredibly well organized. Heidi works at Loon Mountain Ministry overseeing their local Thrift store and whatever tasks the Ministry needs assistance with. This past summer she spearheaded the adventure of a lifetime for her family, leading them to thru-hike the Appalachian Trail with their three children. Heidi will handle athlete care and registration, making sure our athletes feel at home and supported if they need anything.
Pricing
All camp costs included except transport of Oregon. Included: Lodging, food, tickets, local transportation.
Register and Pay by Mar. 1 $1,495 (3% Fee Online Payment $1,540)
Standard $1,650 (3% Fee Online Payment $1,700)
Payment
Check:
Made out to Sugarloaf Area Christian Ministry but noted FAST Camp
Sugarloaf Area Christian Ministry
Village West #18
5085 Access Road
Carrabassett Valley, Maine 04947
Online
Questions?
Email Sam Morse, Executive Director
Email Heidi Corey, Administrator and Team Mom 207-577-4561
Partner Organizations